OpenView Subscription Packages, Channels & Prices (2023)
Are you an Openview subscriber and want to know more about Openview subscription packages, channels and prices? Then you're at the right place. In this article, we'll be looking at Openview subscription, packages, channels, and decoder prices in South Africa.
--Advertisements--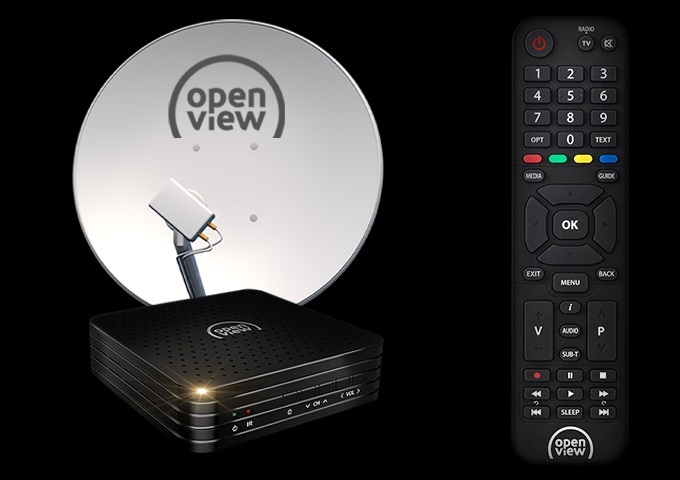 What is Openview?
Openview is South Africa's first free-to-air satellite TV service platform.  Already in over 2 million homes nationwide and currently with over 18 TV and radio channels (with some channels in HD), you get non-stop entertainment for the whole family.
--Advertisements--
Enjoy local and international shows, including – blockbuster movies, drama, series, kids' entertainment, reality, sports & news, Bollywood, as well as Turkish and Indian telenovelas dubbed in English and Afrikaans. Plus, you get to keep your favourite SABC channels and e.tv.
With 100% coverage, you can get crystal-clear picture quality wherever you are in South Africa and a whole lot more premium entertainment, For Free Forever!
You only have to pay once for your combination of a decoder, dish, and installation; there are no contracts and, most importantly, No Monthly Fees!"
OpenView Channels
Openview has a total of 20 TV channels ranging from entertainment, sport, music to news. In addition, they also have a total of 9 radio stations.
Entertainment, Culture, and Lifestyle
SABC 1
SABC 2
SABC 3
e.TV (HD)
e.TV Extra (HD)
eMovies (HD)
Glow TV
eReality
Rewind
Star Life (HD)
People°sWeather
News, Commerce and Specialised
eNews & Sport (HD)
France24
SupaTV
YFM
BOK RADIO
LM RADIO
GAGASI FM
OFM
HEART FM
RADIO PULPIT
KAYA FM
TRANS AFRICA RADIO
OpenView Subscription Packages Prices
Openview is a free-to-air satellite TV service platform. That is to say, you don't need to pay any money for a subscription. However, you need to buy the Openview decoder to enjoy all the amazing programs aired on the platform.
--Advertisements--
Furthermore, you'll also need to pay a fee of R1,599 for Openview installation.
The amount covers a decoder, dish, and installation. Yes, it comes with an installation voucher that would provide you with all the details you need to book an installation. It also comes with a remote control unit, a personal video recorder, and a 12v external power supply unit.
For installation, all you need to do after obtaining an OpenView full package that contains a decoder, dish, and installation voucher is to follow the directives of the voucher and book an installer. This will come at no additional cost to you.
Nonetheless, if you acquire only the decoder which goes for R599, it will cost you around R1,000 to pay an installer for a dish and installation.
--Advertisements--