How to Get a Divorce in South Africa
The South African divorce rate (17.6%) is low by world standard, however, almost every one in five marriages in South Africa ends up in divorce. According to statistics, the most vulnerable time for a divorce is between three to nine years of marriage, and at that time young children may be involved.
--Advertisements--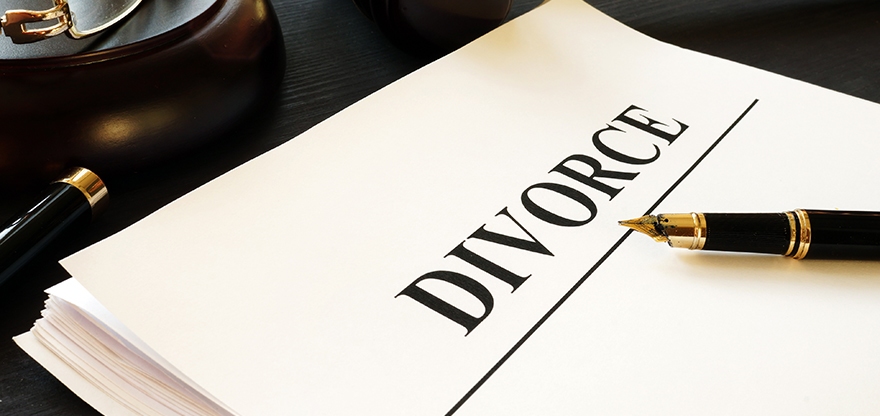 Every couple has their reasons for seeking a divorce. However, divorce should not be the first point of call when you have a little misunderstanding in your home. You should ONLY explore this option if every avenue of reconciling with your spouse has been exhausted.
Also, if your marriage was done through a religious organization in the presence of registered marriage officers, a civil union, or a civil wedding ceremony, there is only one way to end it and that is by a court order.
Having said that, we have put together, a step-by-step guide on how to get a divorce in South Africa.
Page Contents
--Advertisements--
How to Get a Divorce in South Africa
You can get a divorce in South Africa
If you can prove to a court that you and your spouse can no longer live together and there is no chance of resolving your differences.
If one of the spouses is mentally ill or continuously unconscious
Importantly, you do not need your spouse's permission to get a divorce. If your spouse is not willing to get a divorce, you can get a divorce granted without his or her consent.
In special circumstances, you may get your marriage annulled. An annulment differs from a divorce in that it not only dissolves the marriage but also wipes it off the record.
Legal separation does not exist in Mzansi even if you are no longer living with your husband and are not divorced. According to the law, you are still married.
Divorce Process in South Africa
You can divorce in either the Regional Court of the Magistrate Court having jurisdiction in your area or in the High Court.
To start the divorce process you need to have a summons served. A divorce summons must be served personally on the defendant by the sheriff of the court.
There are two types of divorces, contested and uncontested divorce.
The uncontested divorce is the best and most cost-effective for all parties concerned. It can be finalised within 4 weeks. If a divorce is contested it may take between 2 – 3 years, but most contested divorces do settle long before they go on trial.
Civil marriage and customary marriage need to be dissolved by a court.
--Advertisements--
Note: A default divorce is similar to an uncontested/unopposed divorce. This works when your spouse does not respond at all to the divorce.
Your spouse will receive a summons with a date to respond.
If they do not respond, you can apply at the High Court, to add it to the roll.
The court will decide on your behalf and end your marriage.
Do-it-Yourself Divorces in South Africa
Do-it-yourself divorces are concluded without the help of an attorney and are thus far cheaper options (from around R500 to R3 000 per hour). Divorcing without an attorney can be achieved in two ways:
Your local magistrate's court can provide you with the necessary forms and give you guidance on how to conclude your own divorce without legal representation.
Doing your own divorce might be an option when:
your divorce is uncontested;
your divorce is not complicated;
you have been married for a short period of time;
you don't have substantial assets to divide;
there are no disputes regarding any children; and/or
you are prepared to do all the admin yourself.
How Much Does a Divorce Cost in South Africa?
The total cost of getting a divorce varies depending on several factors. If it's an uncontested divorce, the cost can range between R7,000 to R10,000. However, a contested divorce can push the cost upward. That is to say, you have to pay a lawyer around R2,000 an hour. Court hearings will also increase the overall cost of getting a divorce.
Other additional expenses come about as a result of the divorce, including the following.
Expenses that come with moving to a new home
Taking care of increased childcare expenses
Getting another medical plan, other insurance policies, and changing retirement plans
Added education expenses for moving your child to a new school
Who Gets What After a Divorce in South Africa
When it comes to sharing of assets, the partners can have an agreement on who gets what, and the court will make it an order. However, for failure to have an agreement, the ruling will be based on if the union is in community or out of community of property.
If in-community, the assets are treated as joint estate and have to be divided unless one partner claims forfeiture. On the other hand, if out of community, the assets are treated as joint estate and have to be divided unless one partner claims forfeiture. However, the court has the power to decide otherwise, depending on the prevailing conditions.
Spousal Maintenance or Alimony in South Africa is also taken into consideration. The court will first assess the following before making any ruling:
--Advertisements--
Both partners earning capabilities and financial obligations
Plaintiff's age
Period the partners had been in matrimony
How the defendant conducts him or herself
The partners' living standard
The partners' prospective and existing needs
It will then be decided if the other spouse is entitled to maintenance, the amount, and how long. The court may also grant the order if there is an existing settlement agreement between the partners. You should also remember that no partner has automatic rights to get alimony unless there is strong supporting proof.
Where kids are involved, if there is no existing settlement agreement, a family advocate will assess the situation and decide how custody will be done.